Whether at home in bed, around the corner or around the world with a Security Solutions home alarm system, you know that we are looking after your property.
Protecting your Home & Family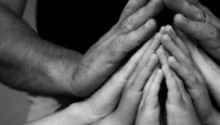 A home security system protects your home by acting as a deterrent to wood-be burglars as well as ensuring that should something happen your neighbours and the authorities will be alerted - reducing loss and damage to your household and your peace of mind.
Security Solutions are committed to protecting your home, your family, your pets and your property. Our trained staff will work with you to provide a solution to suit your family, your home and your needs. From small simple to operate high tech alarms to complete comprehensive integrated home protection systems, we work with you to devise an effective system.
Even if you have an existing alarm system, we may be able to take over its maintenance and support.
Our comprehensive range of services includes: